ISSA/CMI Master Technician
On November 5th, 2019 we had the pleasure to present to Pete Lostraglio, from the St. Petersburg Police Dept, the ISSA/CMI Master certificate which he earned.
He was sent to the Academy to learn about healthy and progressive processes in preparation for the new Green/LEED Certified building due to be completed in March. Peter is seen here with his two supervisors.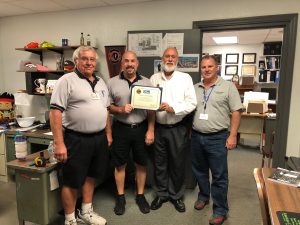 Their team will be receiving new, ongoing education as well.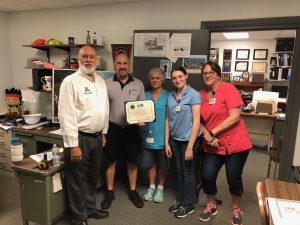 CONTRATS TO PETER; a new Master Technician in the city of St. Petersburg, Florida