Last Chance Classes for 2018
Last Classes of This Kind in 2018.
---
November 8
Find out how to use standard floor care equipment you have to pick up dollars you are walking over. Learn how to pick up small jobs and add income to your budget.
By only adding a few drivers to you floor machine, you too can clean and polish concrete/terrazzo like the pros.
Big companies can't set up for less than a $5000. YOU CAN! Come to this one-off, concrete cleaning/grinding/densifying and polishing class, conducted by WCPFS Facility Services and Diambrush, and see how to put more $$$$ in your pocket… THAT NO ONE IS GETTING NOW!!!
---
November 12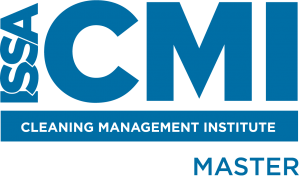 This ISSA/CMI Masters certification class is designed for frontline staff and middle management.  Whether you are new to the industry or a veteran, these sessions are full of up to date techniques and technology. 
Be ready to change your mindset!   Have you found yourself in charge of a department you know nothing about?  Just moved into a position where the staff know more than you?
Are you now inspecting work and have no idea as to the "how's" and "why's"?
---
November 27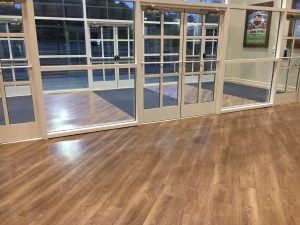 Your Instructor is Sean DeVore,
District Manager for Mannington Commercial
This class will explore everything you need to know about this flooring material, how it's made, proper care and what NOT to do.
Flooring materials are changing, are you changing your programs, tools and equipment to meet the demands of these new materials?
Do you know how to tell what type of floor material you are maintaining?
This 3 hour class will put you and your program ahead of others in how to deal with the issues, solutions and program when dealing with Luxury Vinyl flooring materials.
---
December 6
This one day class will teach the essentials of stone floor care. Including, but not limited to, a brief geology lesson explaining how to identify different types of stones, such as igneous, metamorphic and sedimentary stones and the proper maintenance of each.
During this hands-on class, you will learn to repair and remove stains from natural stone, Terrazzo and Travertine.  Learn how to bring back the natural beauty by removing etching and stains, then polishing them back to the desired luster.
---
December 12
This two day class will educate and train you on how to make money cleaning, restoring and installing a long-lasting, clear, protective coating on most tile & grout, terrazzo and concrete floor surfaces.
 Prevent grout staining

 Prevent urine staining

 Improve traction

---
December 18
This introductory session will give you basic information as to the ins and outs of electrostatic spraying units. There are choices to be made and you need to make the right ones, for the right reasons.
This one hour FREE presentation is to introduce the partnership between the Academy of Cleaning Excellence (ACE) and EMist and upcoming VIRTUAL certification classes which have been verified by ISSA/CMI.