BCWG S4:E15 Bobby Zagers with GEM Supply talks with Dave about COVID-19 and the challenges of distribution.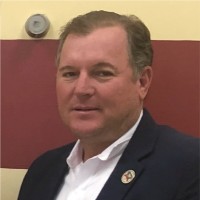 Bobby Zagers is the VP/CMO of GEM Supply, a distributor in central Florida. During this time of massive closures of facilities, service personnel is being called into action everywhere. As a result, distribution is being challenged.
So much so that Bobby was not able to join us for this live broadcast as planned.
Your host, David Thompson however, is at the forefront of dealing with the issues of "Best Practices" when it comes to processing the built environments we service.
This podcast outlined:
Assess the Risk
PPE
Process the Service Workers Area
Process the Elevator/Stairs
Process the Staff Restrooms
Hard Floor Processing
Carpet Processing
Barrier Products
Measure Outcomes
Dave Thompson can be reached at [email protected]
GEM Supply www.GEMSupply.net
Remote Learning www.AcademyofCleaning.com
https://classes.academyofcleaning.com/p/controlling-infectious-viruses-cononavirus
https://classes.academyofcleaning.com/p/decontamination-of-student-transportation-buses
https://classes.academyofcleaning.com/p/electrostatic-spraying-application-certification