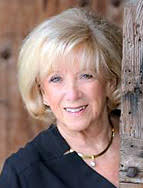 Cleaning business owners who invest in industry education will always have an advantage over owners who don't. Professional development never stops for those who are moving their operations forward.
Certifications, continuing education credits, local workshops, seminars, national conventions, online learning are all ways owners can stay on top of the important trends and changes in the industry.
A favorite saying from a wise mentor applies to the Cleaning Industry
"If you do business today the way you did business yesterday, you won't be here tomorrow" 
~Richard Flint
One necessity in the industry is automation for your business. Automation saves money, time and increases productivity. From industry software to general financial accounting software, to individual tablet devices, today's growing cleaning companies have to be at the forefront of technology and use the systems that can automate almost every operation.
Many small companies or startups, hesitate to get on board with automation for one of 2 reasons. Either they don't know what is available to them and are unsure how to use it or they hesitate making the investment in technology that they need to save money. In the end, they are costing their companies more money because systems and processes are antiquated and out of date causing lower productivity and increased labor costs.