Tag Archives: Accredited Cleaning Expert

Professional Development Education for the Cleaning Industry
Certifying All Levels of Employment
Empowering Staff to Earn Respect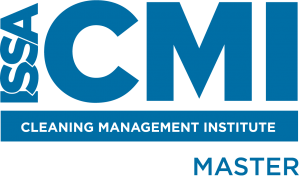 Learn how to articulate the true value of your team.
You are the leader of the Risk Management team.
During this class you will be asked repeatedly,
"Why are you doing what you are doing?"
"What is the result you are after?"
Now, deconstruct how you are currently getting there and find the best practice methods, chemicals, tools and equipment to get there.
"Do I need an accreditation/certification?"
"Why should I pay for training others are giving away?"
No, certifications are not a requirement in the cleaning industry.
Remember, you get what you pay for.  Expect more!
SO WHY?
"The future is won by those creating the future…
and not the ones trying to maintain the status quo."
We suggest that each organization look at your standard operating procedures and find out if you are moving forward, or just keeping up with the pack.

If you are looking to be the ones creating the future,
come to our
CMI Master & Leadership week,  August 27-30