Jeff Beals – International sales speaker talks with Dave
Jeff and Dave meet each other a number of years back when Jeff spoke at a Chamber of Commerce meeting in Columbia, MO.  It was at a time when Dave was just getting started in his career of public speaking and as the two will share, they found they had some common interest as well.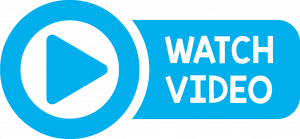 Jeff has two books, Self Marketing Power and Selling Saturdays which you can find on his website;https://jeffbeals.com/
During the 30 minutes, they talk about the use o  social media, LinkedIn and the like as well as the value of a salesperson.  Jeff also reveals that over his 14 years has been able to make over 500 presentations around the globe.
Speaking of such, he wants to travel to Rome, as he hasn't made it there yet.  Listen as the two men talk about what they have done and how they see personal branding.
You might want to follow Jeff on his blog, which he talks about: https://jeffbeals.com/blog/
As you listen, have a pen a paper ready as he gives you a list of people who he follows as well.
You can listen to the podcast of this discussion here:  https://mailchi.mp/2abf65f62a55/beyondcleanpodcasts