Ensuring The Efficacy Of Disinfectants
Darrel Hicks will be in Orlando the week of July 17-21, instructing an ISSA/CITS Certified EVS Technician and Leadership course to those who are looking to advance their knowledge, skills and proficiency.  See the details here.
Here is a recent article written by Mr. Hicks and published in Facility Cleaning Decisions.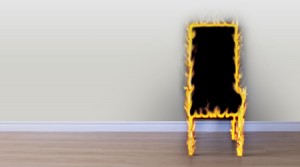 Environmental Protection Agency (EPA) might make the job of cleaning and disinfecting much more difficult for those in the business of providing clean and sanitary public spaces. Managers in the know may have already read the report, but not all realize how it relates to a hospital, medical facility, ambulatory, or long-term care center.
It is common knowledge that antimicrobial pesticides are designed to destroy or suppress harmful bacteria, viruses, and other microorganisms on inanimate objects and surfaces in healthcare settings. – See more at: http://www.cleanlink.com/hs/article/Ensuring-The-Efficacy-Of-Disinfectants–20820#sthash.SZ55w4m8.dpuf